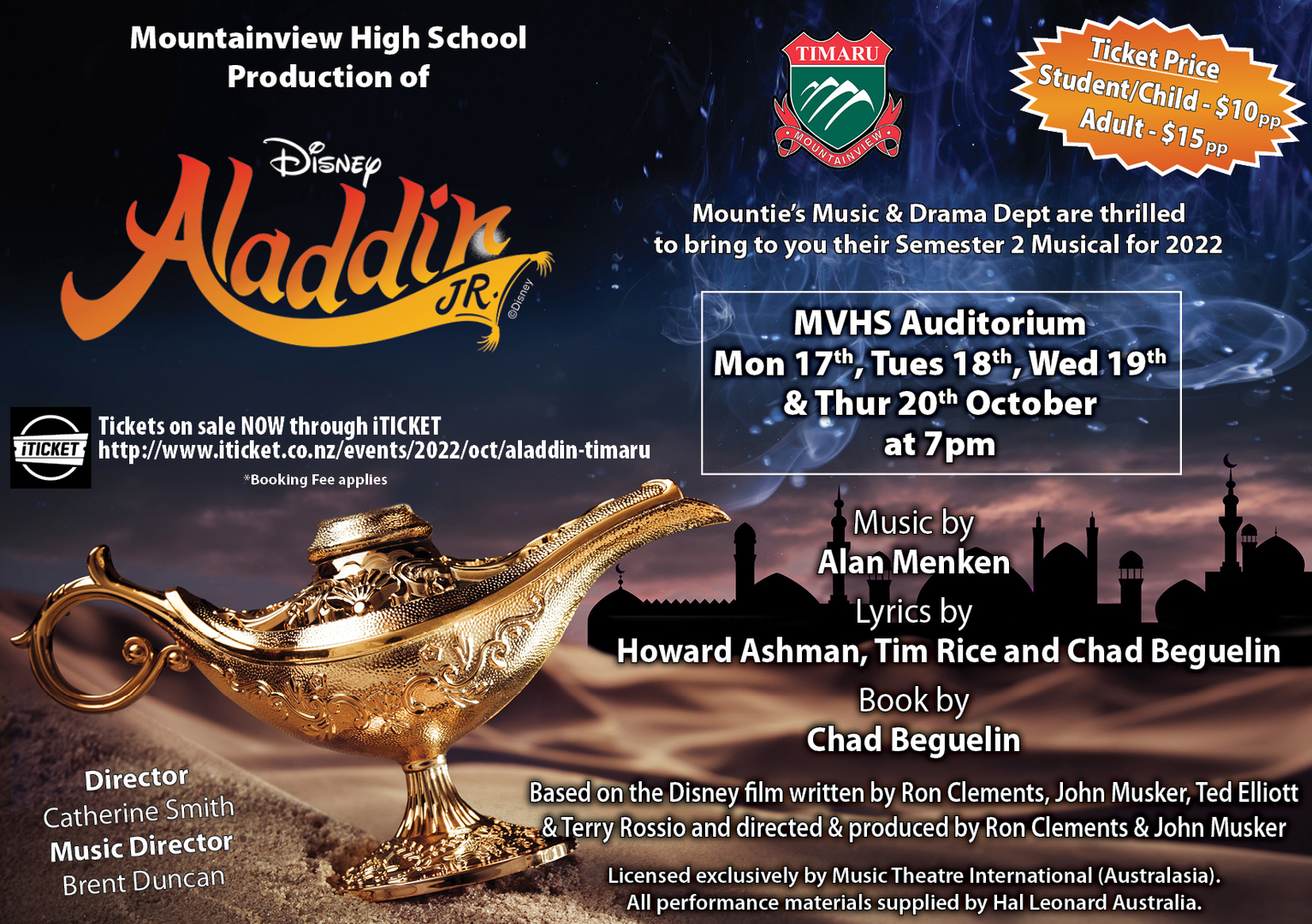 Mountainview High School Performing Arts students are excited to bring you Disney's story of Aladdin.
Welcome to Agrabah, City of Enchantment, where every beggar has a story and every camel has a tail! Aladdin and his three friends, Babkak, Omar, and Kassim, are down on their luck until Aladdin discovers a magic lamp and the Genie who has the power to grant three wishes. Wanting to earn the respect of the princess, Jasmine, Aladdin embarks on an adventure that will test his will and his moral character.
Director - Catherine Smith, Music Director - Brent Duncan
MVHS Auditorium - Monday 17th, Tuesday 18th, Wednesday 19th & Thursday 20th October 2022.
at 7pm
Tickets on sale NOW through iTICKET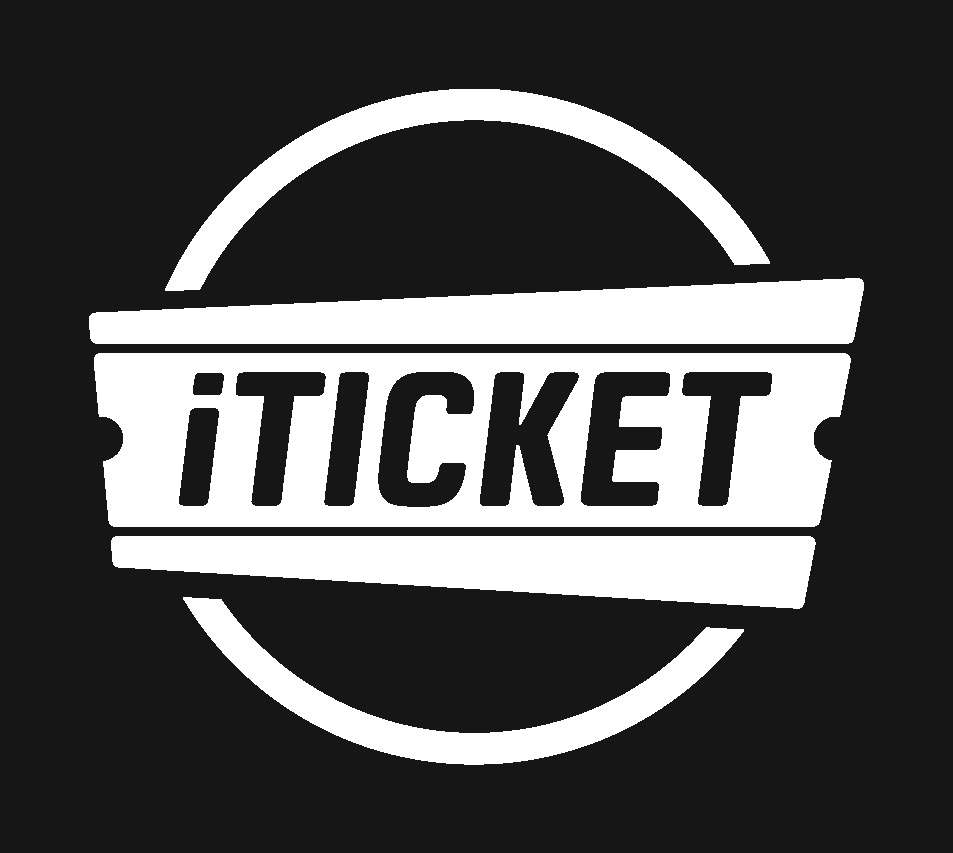 http://www.iticket.co.nz/events/2022/oct/aladdin-timaru
*Booking fee applies
Music by Alan Menken. Lyrics by Howard Ashman, Tim Rice and Chad Beguelin. Book by Chad Beguelin. Based on the Disney film written by Ron Clements, John Musker, Ted Elliott & Terry Rossio and directed & produced by Ron Clements & John Musker. Licensed exclusively by Music Theatre International (Australasia). All performance materials supplied by Hal Leonard Australia.